PTTEP ready to host the International Petroleum Technology Conference (IPTC 2023)
PTT Exploration and Production Public Company Limited (PTTEP) is honored to be the host organisation of the 15th International Petroleum Technology Conference (IPTC 2023). Under the theme "Balancing the Energy Landscape through Innovation and Sustainability", the event this year welcomes professionals and experts in the energy industry from over 50 countries to exchange and discuss new perspectives, preparing for the challenges of energy transition and exploring new form of enegry through the technological advances to reduce greenhouse gas emissions.
More than 300 technical papers will be presented in this year's conference, while over 50 exhibition booths to showcase the latest advancements, innovations and achievements in the petroleum industry. In addition, IPTC will provide an opportunity for universitry students and teachers to attend the panel sessions and exhibition to gain new ideas and experiences, preparing for joining the industry in the future.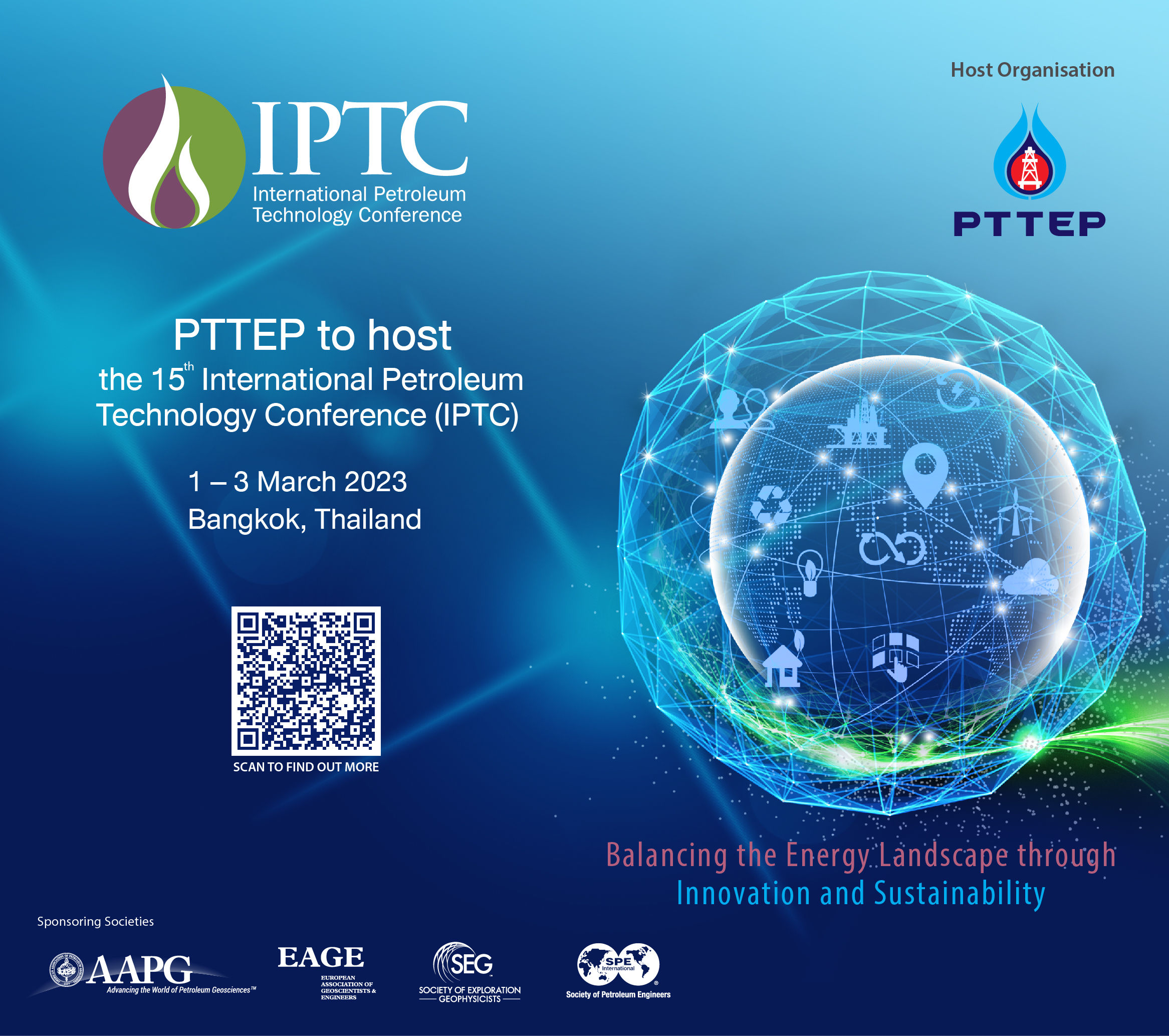 This edition of IPTC will be held on March 1-3, 2023 at the Centara Grand & Bangkok Convention Center at CentralWorld. More than 3,500 delegates are expected to participate in the event. For more information, please visit https://2023.iptcnet.org/
The IPTC is a collaborative effort among the American Association of Petroleum Geologists (AAPG); the European Association of Geoscientists and Engineers (EAGE); the Society of Exploration Geophysicists (SEG); and the Society of Petroleum Engineers (SPE). It is an international event where energy companies in Asia Pacific and the Middle East take turns in hosting. It is a privilege for PTTEP to host the conference for the third time.
About Post Author