IntelliView Partners with SDA Group To Bring Automated Leak Detection Capability to Thailand and South East Asia
IntelliView Technologies has partnered with SDA Group to grow energy business in Thailand and bring computer vision-based leak detection and alerting automation capability to the region. The SDA Group, a marine focused technology importer and supplier based in Bangkok, will promote, sell, integrate and service IntelliView solutions in Thailand and neighboring regions.
IntelliView is a leading video analytics software developer and provider of Intelligent Vision Systems (IVS) for the oil and gas industry in North America. Their edge-based AI-driven solutions are designed to mitigate safety and environmental risks while reducing operation costs and inefficiencies through 24/7 monitoring, and real-time detection, qualification and alerting.
"We are delighted to be representing IntelliView Technologies in Thailand. Their world class leak detection camera and video analytic technology for offshore well pads compliments our marine monitoring focus," said SDA Managing Director Warit Decharin. "Combined, we will be able to offer onshore and offshore energy operators integrated monitoring and early hazardous fluid leak detection and notification capabilities that enhance their HSE business practices and compliance."
According to IntelliView Sales and Marketing VP Chris Beadle, SDA is well positioned to grow the company's existing presence in the country's bustling oil and gas market. "SDA has the industry knowledge and market reach we need to help build on our early success with a global energy company operating in Thailand, address industrial internet of things opportunities, and support the industry's move toward increased environmental corporate social responsibility."
The strategic collaboration was formed through introductions by the Trade Commissioner Service (TSC) of Canada. The TCS helps companies that are looking to export, invest abroad, attract investment abroad or develop innovation and R&D partnerships.
"I am happy to be able to help IntelliView find the right partner in Thailand by introducing the Canadian company to SDA. The latter has a strong presence in Thailand's oil and gas market with a solid network which are the leading players in this sector. This facilitated paving a path for IntelliView to have a bigger footprint in Thailand," stated Dolrawee Akarakupt, Energy Sector TCS, Bangkok.
One of the first initiatives of the collaboration was SDA Group's launch of IntelliView at the Thailand Marine and Offshore Expo (TMOX) in Bangkok. The event was attended by Beadle and provided an opportunity to educate trade visitors about IntelliView's advanced technologies and capabilities and showcase the company's prime leak detection system, the Dual Camera Analytic Module (DCAM™).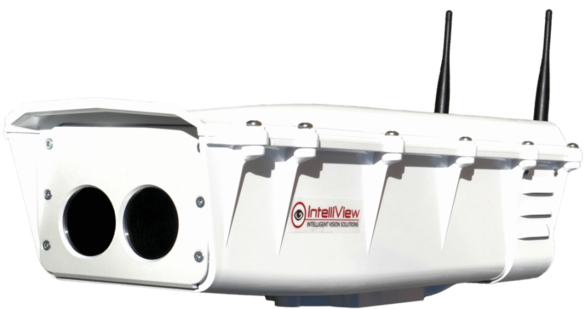 The DCAM is an industrial grade fixed-format imaging system developed by IntelliView for its field-proven IIOT technology platform. It consists of an uncooled thermal imager, a full HD video camera and machine-learning artificial intelligence that includes patented and proprietary software, such as liquid/gas leak analytics. Solutions are optimized in house using multiple proprietary methods to ensure site specific detection requirements are achieved. An explosion-proof system, the Dual Camera Analytic Sensors (DCAS), is offered for highly flammable and hazardous environments, such as offshore well pads and production platforms.
In early 2020, IntelliView introduced its first automated methane detection system, the DCAM-M. The cost-effective solution utilizes FLIR's new Long Wave IR methane sensor core for autonomous surveillance applications, the Gas Find 77a Camera.