Accelerating Decarbonization in Asia
SLB's portfolio of transition technologies can help oil and gas operators reverse the concerning emissions trend in Asia by embedding sustainability into the foundation of every project.
Asia on the precipice of growth
By 2030, Asia will boast four of the world's five largest economies, and much of that economic growth will be fueled by a significant increase in energy consumption. Asia is a strong demand centre, with growing economies, and energy security is a mandate across most countries in the Asia region.
According to the International Energy Agency, Asia emits half of the world's carbon dioxide.
As more and more Asia countries seek to accelerate the transition to carbon neutrality, this is where SLB comes to play in enabling reliable, accessible and affordable energy while rapidly decarbonizing for a sustainable future.
SLB — formerly Schlumberger — had undergone a rebranding last year. This was done to highlight its commitment to moving further, faster, in facilitating the world's energy needs today and tomorrow, while driving down greenhouse gas emissions (GHGs).
Ushering in an era of sustainability with transition technologies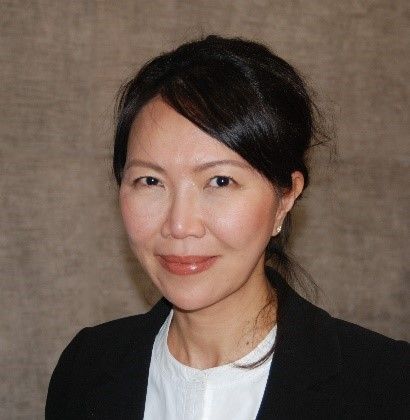 "As an industry, we have a mandate to deliver more energy with lower emissions. At the same time, demand growth is outpacing the speed of renewable or low-carbon energy capacity. This creates the balancing act of delivering energy the world needs while minimizing the impacts of climate change. As a global technology company with scale, we can contribute to substantial emission reductions via our portfolio of transition technologies," said Amy Chua, president of SLB Asia.
SLB engineers examined the company's portfolio of products and identified more than 100 technologies that have the potential to help its customers lower their carbon footprint in their operations while simultaneously driving efficiency, reliability, and performance. To determine and rank the impact of both these solutions and those still within the R&D process, SLB developed an oil & gas specific impact quantification framework. The result today is the Transition Technologies portfolio, which includes 32 products and services from across the company that drive the most significant, quantifiable and repeatable benefits.
Additionally, SLB divided its transition technologies portfolio into five categories that include methane emissions, reduce or eliminate flaring, minimise well construction footprint, electrification of infrastructure, and full field development solutions. 
SLB solutions in action 
Since 2021, SLB's Ora* Intelligent wireline formation testing platform had been introduced to multiple countries in the Asia region. The Ora platform is an alternative solution for determining minimum hydrocarbon in place and zonal deliverability; enabling dynamic reservoir characterisation in all conditions, including where previously impossible. This new innovative technology reduces carbon emissions by up to 96% in deepwater environments and reduces energy consumption by more than 50% on average.
According to Chua, Ora's intelligent platform is a game-changer in the evaluation of exploration and appraisal activities. "The technology is gaining adoption across Asia. In a recent deployment, it reduced CO2 emissions by 2,130 metric tons, comparable to 481 cars off the road annually. These were the results from just two wells – imagine the hundreds of thousands of tons of CO2 emissions that we can avoid with the deployment of this technology across hundreds of exploration wells. With a strong exploration outlook in the region, I'm truly excited about the value this technology can generate; supporting our customers unlocking reserves, reducing cycle time and reducing emissions"
"As we develop new technologies, sustainability will remain a key element of every innovation. Well integrity is a key focus area and SLB is also reinventing the cement that is used in well construction, which comes with high carbon intensive manufacturing process with approximately one ton of CO2 per ton produced. An example of this is EverCRETE CO2-resistant cement system that we have deployed in Indonesia for a deepwater exploration well. EverCRETE contains a reduced volume of portland cement in its formulation, which lowers CO2 emissions and in this case, using the system reduced the CO2 footprint by 63% compared to traditional cement systems," said Chua.
At 2023 CERAWeek, SLB introduced EcoShield; industry-first geopolymer technology. This innovative technology eliminates up to 85 percent of embodied CO2 emissions compared with conventional well cementing systems, which include portland cement. The EcoShield system has the potential to avoid up to 5 million metric tons of CO2 emissions annually—the equivalent of removing 1.1 million cars from the road each year.
Turning challenges into opportunities
Today, it is estimated that 62% of the world's oil production is coming from mid-life and late-life fields and this percentage is expected to reach 77% by 2030 with brownfields dominating the market in Asia. However, these mature field projects tend to have various constraints and complexities and required more intervention. Getting the best return from mature fields remains one of the greatest challenges for oil producing companies. Added to this is the push for a lower-carbon future, for which E&P operators are looking to better manage their brownfield projects.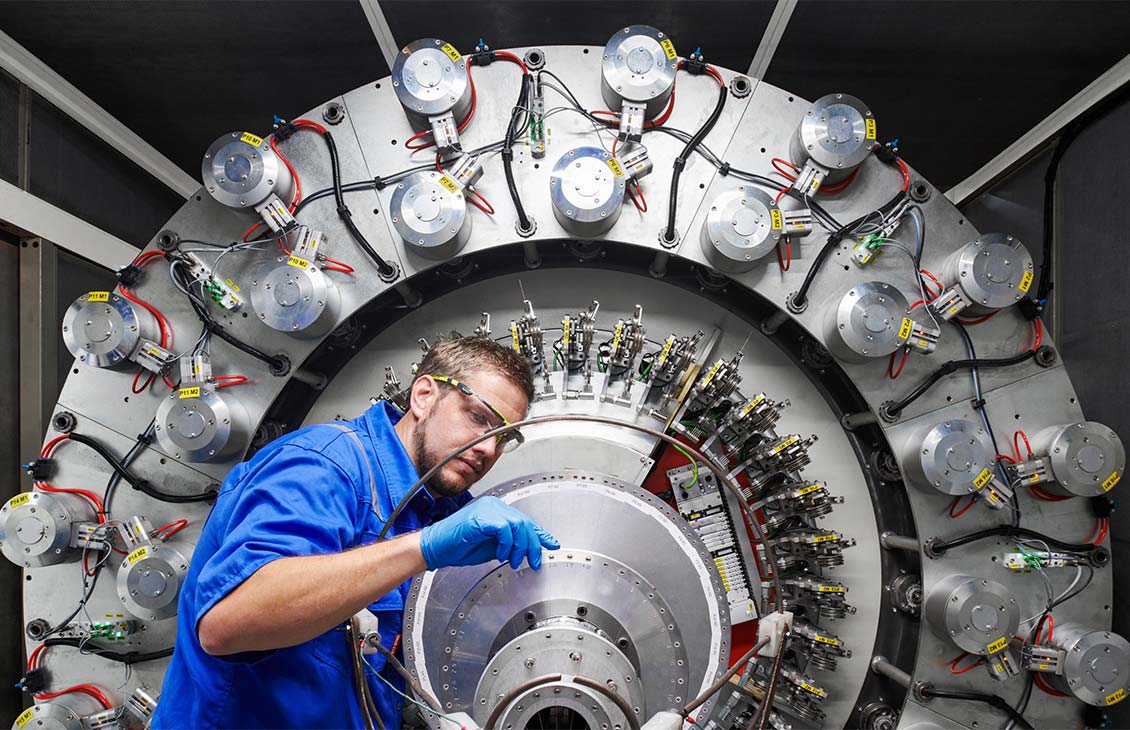 "Most intervention spend on mature fields today is to restore production, but we can do more than production restoration. Through SLB's production enhancement projects (PEP), we believe tremendous opportunities can be unlocked at brownfield sites. This framework is not a single technology but rather a solution framework that helps our customers to improve intervention performance, accelerate production, and maximise brownfields recovery at a lower cost and lower carbon. In fact, some of these technologies used in PEP workflow are transition technologies that can optimize the carbon footprint," said Chua. 
In Asia, SLB has partnered with multiple clients to achieve production enhancement targets and is among the first region to pilot the PEP system.
"The energy system is complex and the pace of change differs around the world," Chua said. "However the future of energy is lower carbon and a lower-carbon future requires innovative approaches to technology, ranging from the development of viable concepts to critical partnerships and industrial collaborations. To effect change, we must prioritise collaboration and rapidly scale up the infrastructure and ecosystem in the industry in order to meet the decarbonization agenda."
"In addition, we also see huge opportunities for digital to drive decarbonization. With the availability of relevant data and computing power today, we can accurately track emissions targets, and at SLB, we will continue to invest, innovate and optimise our core operations to be more efficient and sustainable," concluded Chua.
SLB is at the forefront of a technological revolution that is transforming the energy future. In 2022 alone, SLB transition technologies helped avoid over 700,000 tons of CO2e emissions — the equivalent of taking almost 160,000 cars off the road.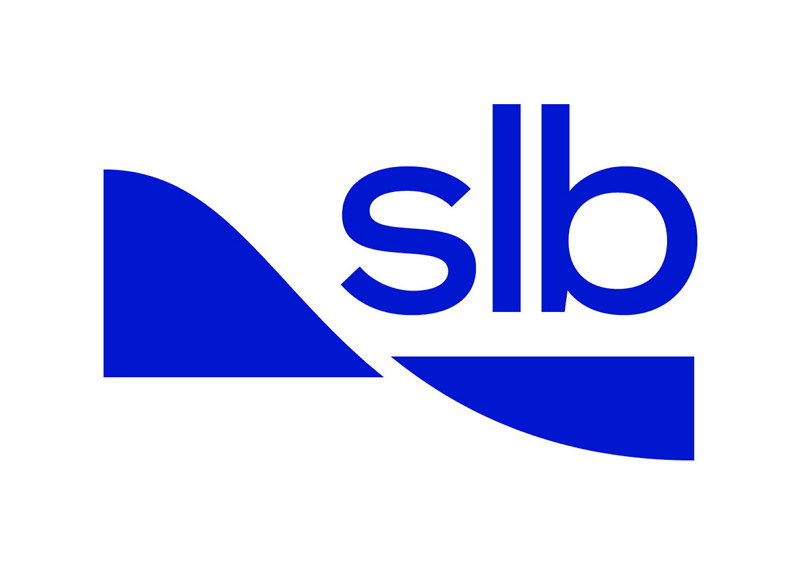 To learn more about SLB's commitment to sustainability and how it is working to usher in a new era of decarbonization,check this out.
About Post Author